Louisville trio takes orders on Craigslist prior to shoplifting, busted at JC Penney. Three suspects arrested in Louisville yesterday will be facing organized crime and theft charges. One of the suspects was observed at JC Penney stealing two kitchen items valued at nearly $700. Police were called to the scene. When police arrived, the suspects had already traveled to Sears were another suspect was stealing a Dyson vacuum cleaner. After being apprehended, one of the suspects confessed that the group placed items on Craigslist, once they had interest in an item from a buyer they would go out and steal that specific item. (Source whas11.com)

Identity Thieves busted in Jared store after alert from Kay Jewelers
While police were investigating the Kay's, Brookfield Square Mall in Wisconsin, March 13 hit for $4,100, Jared employees set off their panic alarm when the same two suspects where in their store. They later told officers they received a fraud alert from Kay Jewelers with the description of two people who happened to be in the Jared store at the moment the alert came in. Officers responded and after a brief struggle and use of a Taser, subdued and arrested Luis A. Leyva of Land O'Lakes, FL. They has also hit Fred Meyer Jewelers at Southridge Mall in Greendale on Feb. 15th. (Source brookfield-wi.patch.com)

ORC Suspect? Hits Walgreen's in Hamilton Co., TN.
Investigators think a man arrested for shoplifting in East Ridge, may be tied to other thefts. The clerk at a Walgreen's told police William Patillo was wearing a blue dress when he walked out of the store with a cart full of stolen merchandise. Police are also trying to determine if Patillo is responsible for similar incidents in Red Bank. (Source wrcbtv.com)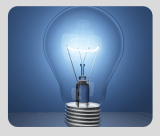 What's Happening?
Coming soon:

Mobile App's

LP Show Coverage

The Top 10