ORC duo hitting Kroger and Walgreens stores in Fort Wayne, Ind. charged Busted by police with 24 Axe deodorant products, 19 packs of Febreeze refills, and two 100-ounce bottles of Gain laundry detergent the duo was arrested last month. The two engaged in a pattern of thefts from grocery and drug stores according to court documents. When the pair was stopped Feb. 13 in the McDonald's lot, they had just left a Walgreens and before that had been in a Kroger where a security employee recognized them as shoplifters. The employee knew they had been banned from Kroger stores, so he flagged down the New Haven officer, court documents stated. The court documents detail eight thefts that occurred between January 2011 and last month at Kroger stores in New Haven and Fort Wayne and at a Walgreens in New Haven. Thanks to Tim Selvia, CFI, Kroger LP for submitting the case. (Source journalgazette.net)

Another Suspect Charged in Home Depot Shoplifting Ring in Conn.
West Haven man was arrested on a warrant Tuesday in connection to a series of thefts committed in Home Depot stores across the state, including Fairfield. (Source fairfield.patch.com)

Three charged with the theft of over $10,000 in diesel fuel in Illinois. Bloomington and Normal, Illinois Police conducted a 3 month investigation resulting in the arrest of three suspects for stealing fuel from gas stations. The suspects were able to alter the pumps so they total amount of fuel appeared to be less than the amount paid for at the pump. (Source pantagraph.com)

Two arrested in the theft of electronic toothbrush and whitening stripes from Walgreens and Rite Aid in Monroe, CT. Police in Monroe were involved in a chase of two suspected shoplifters who focused on dental hygiene. The suspects had hit three stores in the area, focused on electronic toothbrushes and whitening stripes. Now, both suspects face third and sixth degree larceny charges as well as auto theft, engaging police in pursuit and reckless operation. Total value of the merchandise is undetermined at this time. (Source patch.com)

Charlotte area couple stealing Xbox 360's from seven different Target stores. Police believe a couple armed with a showcase key are responsible for stealing Xbox hard drives valued at $129 from seven area Target stores. (Source heraldonline.com)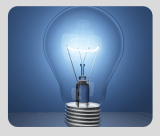 What's Happening?
Coming soon:

Mobile App's

LP Show Coverage

The Top 10