20 Nigerians in Multi-Million Dollar Credit Card Fraud in U.S.
Thirty people, including 20 Nigerians and a Hudson County jail nurse, have been arrested in a multimillion, multi-state identity theft and credit card fraud ring by United States authorities. Using store video and physical surveillance, the detectives were able to identify several suspects, authorities state. Detectives then linked those suspects to hundreds of other accounts and millions of dollars in phony transactions. The leaders of the group, authorities say, purchased the identities of unsuspecting victims from online brokers, who got the information from computer hackers across the United States. In a process known as "punching," electronic account information from the cards' magnetic strips would be transferred onto counterfeit cards, which were provided to "strikers" who conducted the purchases at retailers all over the Eastern Seaboard, authorities say. Teams of strikers purchased retail gift cards that were then used to purchase various electronic items, authorities say. Those items were then sold in bulk to fences in New York and New Jersey, authorities say. The fence would then sell the items to other people for cash payments. (Source allafrica.com)

ORC Theft epidemic in Albuquerque
"It's an epidemic, it really is," said Baillio, an owner of a small electronics chain. The problem is not the sticky-fingered teenager lifting a video game or tube of lip gloss but rather scheming networks who know how to turn the merchandise into cash. "This is organized. We have (offenders) that are paying their rent, paying for everything off of the theft of items from these stores," said Cmdr. William Roseman of APD's property crimes division. In ORC, stolen goods are resold using a variety of channels, including the Internet. It's a lot easier now to become your own distributor or fencing operation," said Albuquerque Police Chief Ray Schultz. "You can sell stuff (online) ... pretty easily." Albuquerque police say much of the ORC is team-oriented and may involve store employees. APD's organized crime unit detectives submitted 128 completed cases for prosecution in 2012 — cases for which they arrested a total of 304 offenders. (Source abqjournal.com)

Michigan Governor appoints four to ORC Advisory Council
Housed in the Michigan Department of State Police, the six-member board was created in 2012 to develop a database and compile annual statistics on organized retail crimes as well as recommend actions to further combat it. In addition to the governor's four appointees, the board includes the state attorney general and the Department of State Police director or their respective designees. Jere Green, of Warren, will represent city, village and township police. William Hallan, of Okemos, was recommended by the Michigan Retailers Association. Richard LeBlanc, of Westland, will represent the general public. He is a current Wayne County commissioner. Douglas Lloyd, of Lansing, will represent county prosecutors. He is the chief assistant prosecutor in Eaton County. Organized retail crime is a growing problem in our state, and this board will play an important role in curtailing it and protecting hard-working Michiganders," Snyder said. (Source michigan.gov)

Springfield twins sentenced to 7 yrs each for check fraud scheme hitting retailers According to the release, Martinus Sayles acquired stolen checks from a person in the Kansas City area. He and his brother then altered the checks by cutting digits from the routing and account numbers and replacing them with other digits using glue and a hammer. They passed the checks at various stores in the Springfield area and recruited others to pass the checks for them. After they purchased items with the checks, they returned the items for cash, according to the release. The brothers sometimes used false identification, created with label makers, to pass the checks, and sometimes altered purchase receipts to circumvent 10-day return policies. (Source news-leader.com)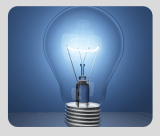 What's Happening?
Coming soon:

Mobile App's

LP Show Coverage

The Top 10