Additional arrests being made in Colorado $1.3M stolen merchandise ORC investigation More arrests have been made in the undercover investigation that yielded thousands of dollars in stolen merchandise back in March. It was March 22 when five people were arrested violations of the Colorado Organized Crime Act. Now, an additional man, Timothy Rupp, was charged under the Colorado Organized Crime Control Act for Theft and Money Laundering, police said. Detectives first learned of stolen property being sold in a business back in Nov. 2012. The business, Just Computers, located near Platte Avenue and Circle Drive, was selling shoplifted items, police said. It was also selling property stolen from vehicles, homes and businesses, police added. From where was the merchandise coming? Police said it was being stolen from retail outlets by crews of shoplifters. Specifics of the shoplifting are still under investigation. Many more arrests are expected, police said. (Source fox21news.com)

Accused female shoplifters suspected in Russian ORC 'retail theft ring" hit Saks in Boca Raton Four women, all New York residents, arrested after failed $32,000 heist at Saks Fifth Avenue. Four women who are believed to be part of an organized Russian retail-theft ring were arrested Saturday after trying to steal $32,000 worth of clothes from the Saks Fifth Avenue store in Boca Raton, police said. The women told police they were visiting Florida from New York, but they couldn't say why and claimed to not speak English, according to Boca Raton Police arrest reports. (Source sun-sentinel.com)

Four people busted stealing thousands of dollars worth of clothing from the Dillards at Lakeline Mall, Austin, TX Jeremy Robertson, Michelle Smallwood, Chante Rolla and Marc Morris are charged with organized retail theft, a felony. The incident took place Thursday. The store manager said Smallwood and Rolla distracted a sales associate while Robertson and Morris stuffed clothing into a shopping bag and left the store without paying. (Source kvue.com)

Philadelphia Wal-Mart cashier-husband, ringleaders scam $60,000 from store Jatmarie Merced and her husband David Burgos are accused of stealing $60,000 worth of merchandise, with the help of at least three other employees. Police say the wife, who worked at the Bethlehem Township Walmart, would check out a large order of merchandise, but would only ring up a very inexpensive item and let the rest go unpaid. (Source privateofficerbreakingnews.com)

Atlanta man sentenced to seven years for eBay fraud.
Robert A. Hill pled guilty back in December and yesterday was sentenced to seven years in federal prison. Hill pled guilty to selling $9 million dollars worth of stolen property through his eBay store and shipping the goods across state lines to customers in a case dating back to March 2010 when a Cherokee County resident reported credit cards had been established under his or her name without the person's consent. Hill will serve a minimum of seven years and pay $740,466 in restitution. (Source bizjournals.com)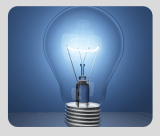 What's Happening?
Coming soon:

Mobile App's

LP Show Coverage

The Top 10