Law Enforcement Retailer Alliance of NE (LERANE)
Organized Retail Theft Bulletin

Derry, NH increase in Pawned Gift Cards from Walmart, Home Depot, Lowes, Staples The Derry Police Department has seen a significant increase in pawned gift cards. The increase began in early 2012, but has spiked since October. From January 1, 2013 through April 1, 2013 pawn shops in Derry, NH have paid out $7315.00 to customers in gift card transactions. Most transactions are being paid .50 cents on the dollar.

A majority of the transactions are return customers who are known to law enforcement. The cards originate from the larger retailers, Wal-Mart, Home Depot, Staples and Lowes and are believed to have been obtained through theft or fraudulent means.

The Derry Police Department is looking for assistance from the Retail community and other Law Enforcement organizations in addressing this problem.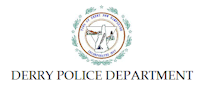 Please feel free to contact Lt. Jonathan M. Breen, Detective Lieutenant of the Derry Police Department for any additional information at 603-432-6111 or jbreen@derrynhpolice.com.


NYPD on Staten Island seek the identity of three female shoplifters; rave about the quality of the surveillance video captures. The three suspect are being sought in connection with the theft of thousands of dollars of electronics from the Target store on Staten Island. The suspects filled a filing cabinet with electronics merchandise then purchased the cabinet. Police believe with the enhance video screen shots, they may have a good chance at catching these suspects. (Source nydailynews.com)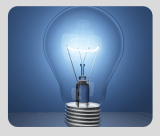 What's Happening?
Coming soon:

Mobile App's

LP Show Coverage

The Top 10