South Carolina looks to roll-out ORC laws Under the bills at the Statehouse, all the merchandise a shoplifter steals over a 90-day period is added together, meaning a lot more felony charges that have a maximum penalty of five years in prison and a fine of up to $5,000. The House bill will be on the full House calendar next week, while the Senate bill is still in committee. The bills would also make it illegal to remove or alter a bar code to get a cheaper price on something. Right now, there's no specific law against that. The bills would also make it illegal to try to get a refund by using a fraudulent or altered driver's license or ID card. (Source wbtw.com)

Romanian ORC gang touring the UK targeting Morrison's supermarkets gets busted Members of the gang used specially adapted foil-lined bags to carry stolen goods to avoid setting off alarms. When they were stopped by police in Morley they had a list of post codes for every Morrisons store in West Yorkshire. Leeds Crown Court heard the group took high-value items such as razor blades, face creams, nicotine patches and coffee. At one store, in Hunslet, large areas of shelves were left empty after items were taken. CCTV footage also showed they had been to the Guiseley and Horsforth stores. After the case, Sgt Jonathan Pickard, of Morley Neighbourhood Policing Team, said the gang was targeting stores to steal on a "significantly large scale". (Source yorkshireeveningpost.co.uk)

Gang of three ORC women charged in Seattle Safeway liquor thefts
A group of three females that stole more than $5,700 worth of alcohol during a seven-day period in 2012, one of them was charged with second degree organized retail theft on March 21st. Dorsey was arrested April 8 and booked into the Kitsap County Jail under a $15,000 bond for failure to appear in court. They hit various Safeway stores. (Source portorchardindependent.com)

Onalaska, Wis., police bust group responsible for hitting multiple stores in area Onalaska Police arrest four people they believe responsible for a series of alcohol related retail thefts from area stores. Police credit the work done by an investigator to identify the patterns used by the suspects followed by alerting local stores about the thieves. (Source wxow.com)

The UK's most prolific shoplifter jailed after 342nd offense for 18 months A homeless shoplifter has been jailed for 18 months for his 342nd offence after a judge told him he had a "dreadful record". Insp Jason Davenport of North Wales Police said: "David Archer is one of the most prolific offenders I have come across in over 15 years of policing." (Source bbc.co.uk)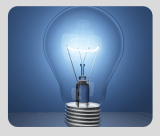 What's Happening?
Coming soon:

Mobile App's

LP Show Coverage

The Top 10