LPRC's ORC Working Group is working on their 2013 research agenda More details hopefully will be shared later as this is the hot button for the industry. It's a great effort on LPRC's part and we, at the Daily hope the agenda helps detail some of the points the industry needs to identify, realize, communicate, and helps to establish a true business model response, as some of the talking points are vague, all over the boards, and actually hurt the efforts on a national level. Their leadership here could help the industry identify exactly what needs to be done and what that looks like, as it has been, up to this point, a highly debatable issue that lacks any true empirical research and any industry wide acceptable model. We at the Daily absolutely support the LPRC's work here and offer the Daily's resources in an attempt to add value to the LPRC, the LP industry itself, and in our efforts to combat this growing problem.

Kroger's ORC team to partner with Ohio's Richland County Sherriff's new Violent Crimes Impact Team On Tuesday, the Richland County Sheriff's Office announced the creation of VCIT, which consists of the law enforcement operations captain, lieutenant and seven deputies supplemented by one K-9 unit, a community policing deputy and four major crimes detectives. The VCIT's responsibility is to identify "hot spots" within the county for violent crimes, drug trafficking, gang activity, armed drug traffickers, crimes involving firearms and felons in possession of firearms. The Kroger Company's Organized Retail Crime Unit is joining the partnership, and will provide intelligence information, resources and assets. Bosko said research has shown people who commit retail crimes often commit larger and more violent crimes. (Source mansfieldnewsjournal.com)

ALERT - Ukrainian Gift Card scam hitting E-commerce retailers in the U.S. with 30 retailers involved - are you one of them? In a LinkedIn post one retailer reports a Ukrainian man having people buy $100 and $200 virtual and regular gift cards with stolen credit cards. Both sellers said they are contacted by a man in the Ukraine and they keep $20 per card sold and moneygram him the rest of the balance. When the Loss Prevention executive reviewed the ebay sellers, other auctions found over 30 other retailers gift cards being sold. For more information go to the LinkedIn post in the Loss Prevention Professionals group.


Supermarket Shoplifting Gang Stopped In Their Tracks
ORC gang of 8 hitting Walgreens, CVS, Publix, Winn Dixie supermarkets for OTC & HBA products in Florida Eight people have been rounded up across South Florida following a yearlong investigation of an organized shoplifting ring, according to the Florida Department of Law Enforcement. The group is accused of stealing and reselling nearly $100,000 worth of over-the-counter medicines and high-priced health and beauty products from Walgreens, CVS pharmacies, Publix and Winn Dixie supermarkets. Four of the suspects stole from several stores within 48-hour periods, the FDLE said. (Source sun-sentinel.com)


Three Greenacres residents among 8 arrested in three-county retail theft ring Three Greenacres residents were arrested this week in connection with a retail theft ring that included Palm Beach, Broward and Miami-Dade counties. James H. Chick Jr., 27, and Kimberly N. Chick, 24, both of Greenacres were booked into the Palm Beach County Jail on charges of retail theft. Gary W. Sheerer Jr., 31, also of Greenacres was booked into the jail on the same charge. All three defendants were booked into the jail Friday. The three were part of eight arrests which stemmed from an investigation which began in April 2012. The eight defendants allegedly targeted pharmacies around South Florida including Walgreens, CVS, Winn Dixie and Publix. (Source palmbeachpost.com)
Retail ORC theft ringleader indicted in Warren County, Ky. A Warren County grand jury Friday indicted an Oakley man who police say served as the ringleader of a retail theft operation that resold stolen personal care items at a local flea market. Police say Barrett hired Bonnie Coldiron and Farrah Jones to boost personal care products from local Walmart stores, which he then resold at a local flea market. It is unclear which flea market Barrett operated at. Store security reported observing two female shoplifters stealing over-the-counter medications, razors, deodorant and body spray. When they apprehended the women, the pair fled the store. One of the women, Bonnie Coldiron, was observed getting into a van police later determined to be operated by Barrett. (Source cincinnati.com)

Associates arrested in counterfeiting scheme to purchase Walmart gift cards in Hammond, Indiana. Five people, including 4 Walmart cashiers were recruited to participate in a counterfeiting scheme. The suspect would bring in counterfeit money and use it to purchase gift cards, then travel to another Walmart and withdraw the value back in 'clean' cash. It is believed that the suspect exchanged several thousands of dollars. (Source nwitimes.com)

Weis Market Associate in Pennsylvania accused of the theft of $8000 in baby formula. Over a period of two months a Weis Market employee stole $8000 of baby formula, he was apprehended by Loss Prevention. (Source readingeagle.com)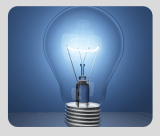 What's Happening?
Coming soon:

Mobile App's

LP Show Coverage

The Top 10