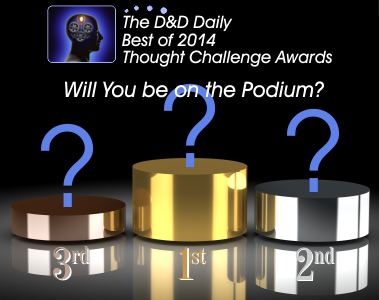 July 1, 2014
Fraud is a Human Behavior
By PAUL MCGINLEY, LPC, Regional Loss Prevention Manager, Dollar Financial Group

May 14, 2014
Invest in Relationships, Embrace Discomfort
By PERRY RESNICK, Director, Asset Protection, REI

April 28, 2014
Reinvigorating Customer Service
By KEVIN LARSON, Sr. Manager of LP Operations, The Kroger Co.

March 13, 2014
Auditing the Audit and Auditor
By LARRY EVANGELISTA, Regional Asset Protection Manager, Toys R Us

March 12, 2014
The Softer Side of Security
BY KEN KASTEN, Principal/Consultant, KK Solutions, LLC

March 6, 2014
Choosing Truth Over Self in Life and Loss Prevention
BY BRIAN FRASIER, Loss Prevention Professional and President of the Oregon Chapter of the Association of Certified Fraud Examiners

March 4, 2014
2014 Performance Management
BYRON SMITH, Corporate Asset Protection Manager, 7-Eleven, Inc.

February 27, 2014
How do we make ourselves better?
MARK NEAPOLITAN, Director of Loss Prevention, Sterling Jewelers, Inc.

February 24, 2014
JIM MIRES, VP of Loss Prevention, DSW, Inc.

February 21, 2014
FRANCIS CLARK, VP Business Development, Profitect

January 31, 2014
Retail is a Team Sport
JOE BIFFAR, Corporate Loss Prevention & Security Manager, Chico's FAS, Inc.

January 6, 2014
The High Cost of Financial Crimes in Retail Loss Prevention
DAVID A. PICARD, Financial Crimes Investigator, The Kroger Co.
January 3, 2014
Sherlock
WILL GAGE, Regional Loss Prevention Manager, Follett Higher Education Group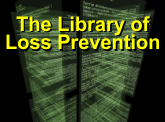 Submit Your 2014
Thought Challenge and make a difference!

Now you can send in your
Thought Challenge in
Video format, or if you
prefer, send in a written
article.

Upload your video to YouTube or Vimeo and share with the D&D Daily's YouTube page. Once uploaded, please email the Daily at info@downing-downing.com. Once submitted your video will be reviewed and you will be contacted about publishing it in the Daily's Thought Challenge column!

Upload videos in 16:9 aspect ratio, 720P HD is 1280x720. YouTube accepts these formats: .mov, .mp4, .avi. and .wmv. Thanks and good luck!

You could win a Cash Prize!
First Place $5,000
Second Place $2,000
Third Place $1,000

Email submissions here.