Long Beach Insane Crip gang members arrested in 'Operation Crossover' - Seal Beach pre-dawn raids take down ORC ring hitting Ralph's and Food For Less stores - 10 arrested - trailer found loaded with stolen alcohol This morning in pre-dawn raids over 200 law enforcement officials, 6 SWAT teams from 15 agencies arrested 10 gang members running an ORC ring stealing alcohol from Ralph's and Food for Less stores, and selling it all across Southern California to stores, caterers, and any place they could. Authorities found a whole trailer of liquor loaded and ready to go. Several members of the Long Beach Insane Crip gang were arrested in an early morning raid Wednesday in connection with nearly 100 commercial robberies spanning five counties, Seal Beach Police officials said. Seal Beach Police detectives along with 14 other agencies executed warrants on members of the Long Beach gang.



Around 5 a.m., the 15 agencies, including six separate SWAT teams, served a total of 10 search warrants at various locations. All the warrants were in relation to a commercial burglary spree in which nearly 100 crimes were allegedly committed by members of the Long Beach gang in Los Angeles, Orange, Ventura, San Bernardino and Riverside counties, according to a police release. These gang members are responsible for stealing safes and burglarizing nearly 50 Southern California restaurants. Additionally, we believe this gang is responsible for nearly 50 Southern California grocery store burglaries, where they would load up shopping carts to steal large amounts of high end alcohol and electronics and flee out emergency doors to an awaiting escape vehicle. Kroger's - Organized Retail Crime Investigators shared the felonious property crime information with the Seal Beach Police Department's Criminal Investigations Bureau, who then initiated the investigation. Additionally, the Kroger's - Organized Retail Crime Investigators
were outstanding private sector partners. The Seal Beach Police Department began this investigation when the first alcohol push-out burglary happened in Seal Beach on November 14, 2013. The loss from this single incident was over $5,000 in high end alcohol and electronics. The suspects spent less than eight minutes in the store. The investigation is ongoing as this is a major blow to core financial source for this gang. Most of which have criminal backgrounds - including murder, and convictions. It's believed that they've been operating since early 2013. More details coming tomorrow in the Daily. (Source presstelegram.com)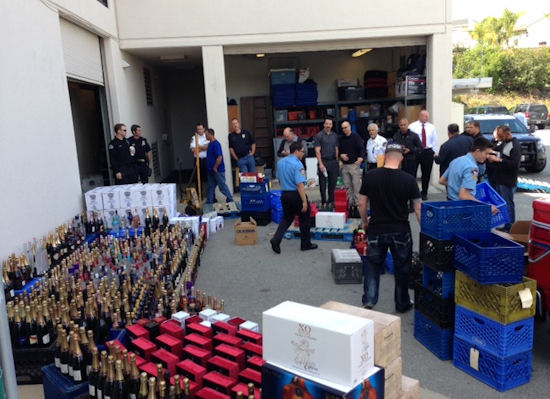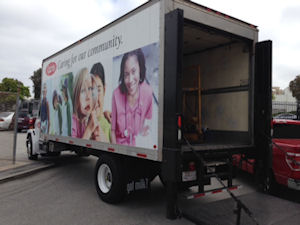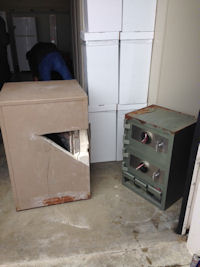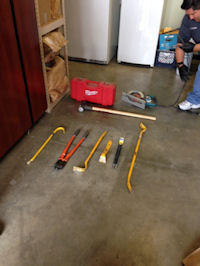 View the official Operation Crossover Press Conference file here.
Details from yesterday's posting: Operation Bonded Ammo Leads to 16 arrested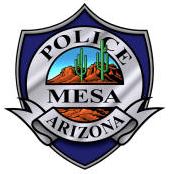 In October 2013, Mesa Detectives began an investigation on the Eazy Pick N Pawn located at 118 N. Alma School in Mesa. The investigation started after a traffic stop where a stolen handgun was located in the vehicle. The driver of the vehicle was identified a Aaron Ellertson, owner of Eazy Pick N Pawn.

As the investigation unfolded, detectives found additional information that other items of stolen property were being run through the pawn shop on a daily basis. Property of every type was being purchased by the pawn shop with no questions asked. Televisions, blu-ray players, cellular phones, game systems, jewelry, laptop computers, I-pads, tools and any other items of value were taken in by the pawn shop. Approximately 300 guns were recovered. Three stolen vehicles and one stolen motorcycle were also recovered.
 

The investigation came to a close when detectives served search warrants on the business and locations owned and maintained by Ellertson. Hundreds of thousands of dollars in property is now being gone through to determine the proper owner. Because there are thousands of items recovered it will take some time to try and identify possible owners. In total, sixteen arrests were made in conjunction with the operation.

Working hand in hand with the investigation is ORCA (Organized Retail Crime Association). Members of ORCA have assisted in the identification of property stolen and pawned illegally by the business. When large operations like this are identified, partners like ORCA are crucial to prosecution of suspects.

Working with the citizens of Mesa and retail partners, the Mesa Police Department is dedicated to stopping this type of criminal activity.

The D&D Daily would like to thank the City of Mesa Police Department, Media Relations, Sergeant Tony Landato, for sending us this press release.

7-Eleven stores gets hit for $100,000 in fuel theft scheme by two males in Austin, TX. - with vehicles waiting in line to fill up Austin police were notified April 4 about a pair of 7-Eleven's reporting large amounts of gas being stolen over the past year. Video surveillance led investigators to believe the same people were behind both thefts, police said. Investigators said Puente would use a screwdriver to pry the front panel of the pump open and then put his hand inside the pump to manipulate the gears. Allowing the gas to flow freely without the clerk being notified. The two suspects would have vehicles and trucks, some with bladders holding 20-40 gallons, staged close by to steal gas. Video showed payments being made to the suspects and them hitting two locations in the Austin area. Authorities believe the scam runs much further up and down I-35 past Austin and down through San Antonio. (Source kxan.com)

6 Women Arrested in Tory Burch 'Flash mob" robbery in Valencia, CA
Six women allegedly caught on camera using "flash mob" techniques to steal sunglasses from a Valencia store have been arrested. Their bail was set at $20,000 each. Deputies were called to a Tory Burch store at Camarillo Premium Outlets at about 3:25 p.m. on Wednesday. Witnesses told deputies that six to eight women entered the store with shopping bags and proceeded to load them with merchandise. (Source abclocal.go.com)