Protection 1 Adds Two New Commercial Sales Managers to Its Field Organization

Jose Melendez Joins the Chicago Team; Jason Olson is New Addition to Riverside Area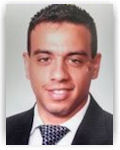 Protection 1, the largest full-service business and home security company in the U.S., today announced that it has hired Jose Melendez to fill the position of Commercial Sales Manager in Chicago, reporting to General Manager Scott Mohr. "Jose has experience in both sales and sales management. He is disciplined and has much experience, both in recruiting and with the ride time needed to help new sales representatives ramp to quota," stated Mohr. "Jose brings excitement with a lot of energy and has a can-do attitude. Jose has an extensive military background which brings hard work, dedication and devotion."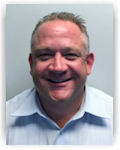 Jason Olson will serve as Commercial Sales Manager for the Riverside Branch. Olson will report to General Manager Juan Perdomo. "We are very pleased that Jason has made the decision to rejoin the Protection 1 team," said Perdomo. "He served as a District Sales Manager for Protection 1 for several years and we look forward to him again contributing to our ongoing growth." During his 20 year career, Olson has held positions ranging from district sales manager to service manager and sales representative for both Protection 1 and ADT Security Services. Read more here.

Bob Micho Joins Protection 1 as its New Operations Supervisor in Austin, Texas

Micho Brings Over 25 Years of Well-Rounded Experience to the Position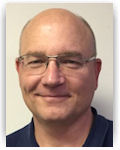 Protection 1 today announced that it has hired Bob Micho as its new Operations Supervisor for its Austin branch. Micho will report directly to Robert Weenink, General Manager for the area. Micho has worked in the security industry for more than 25 years, serving in a variety of roles ranging from installation and service technician to sales and management. He owned and operated his own firm from 1990 to 1997 before it was acquired by Village Homes of Colorado. As part of Village Homes of Colorado, Micho assumed the role of Division Director of the TECHTouch Division. Read more here.

Protection 1 Appoints Hank Little to the Position of District Sales Manager for its Cincinnati/Louisville Region

Little has a Long, Successful Career in the Security Industry and is a Former U.S. Marine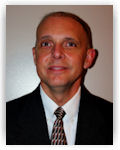 Protection 1 today announced that it has hired Hank Little as its new District Sales Manager for the Cincinnati/Louisville area. Little will report to Keith Watters, General Manager out of Cincinnati. "Hank brings to the Protection 1 team his experience in sales, service and installation backed up with the discipline taught in the Marine Corp. This is a great combination to train and mentor new 1View or Commercial Sales Consultant team members," stated Watters. "Every day Hank starts his work day with a stellar attitude and a tankful of energy. We are glad to have such a positive and winning attitude on the Cincinnati/Louisville team." Read more here.